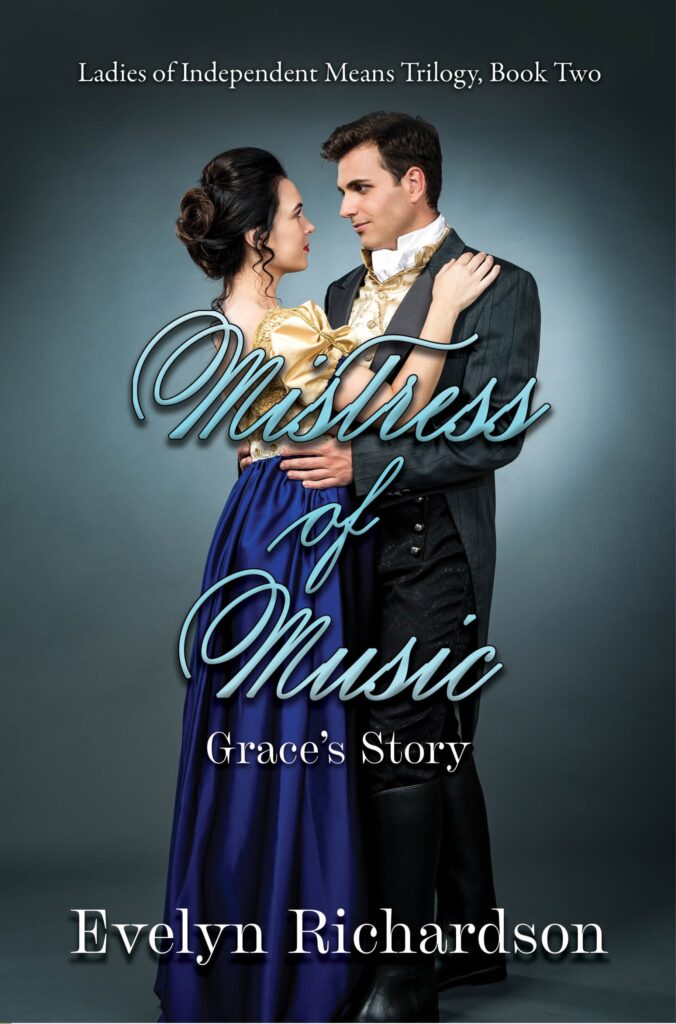 Daughter of parents obsessively in love with one another, Grace Owen has seen how love destroyed her widowed father and resolves to avoid it at all costs; besides she has her music and her dreams of becoming an opera singer to inspire her. It is only when she meets Maximilian Hawkesbury that she learns that hurting someone you care for is far more painful than love itself.
Praise for Mistress of Music
Lord Maximilian Hawkesbury has spent years perfecting his diplomatic skills in the courts of Europe. So why can't he get Grace Owen to do what he thinks is best? All Max wants Grace to do is cut any ties she might have with his nephew Randall, whom Max doesn't want to see ruin his future by becoming romantically involved with a courtesan like Grace. However, after getting to know Grace better, Max quickly discovers that the only relationship Grace has with Randall is that of two friends sharing their love of music. But now Max has a different problem because after spending all that time in Grace's company, he's the one in danger of falling in love. Fans of impeccably crafted, meticulously researched Regency romances will find it impossible to resist the sweet siren call of the latest eloquently written addition to Richardson's (Mistress of Fashion, 2021) thoughtfully nuanced Ladies of Independent Means series.
~ Booklist