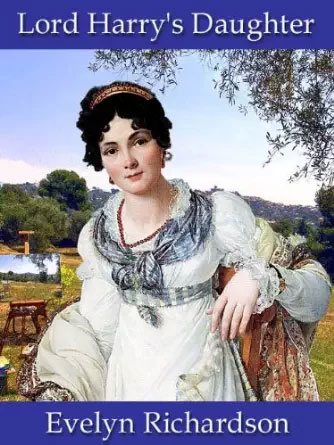 For her entire life Sophia Featherstonaugh has followed the drum with her wild and charming father and long suffering mother. To Sophia, one dashing cavalry officer is very much like another—until Major Lord Mark Adair appears. Only Sophia understands how uncomfortable Mark is as Wellington's spy, and only Mark appreciates how much her painting means to Sophia. Regency Romance by Evelyn Richardson; originally published by Signet
Published:
10/12/2010
Publisher:
Belgrave House Regency Reads
Number of Pages:
240
Genres:
Tags:
(none)
Reviews:
Kristin Ramsdell

on

Library Journal

wrote:
An empathetic, perceptive heroine and an observant, wary hero combine effectively in this well-written Regency, which features good historical research, a carefully detailed account of military life, excellent character development, and a dash of intrigue. In addition, it addresses such issues as father-child relationships, lacking a sense of self-worth, and a reluctance to trust or love and will appeal to those who enjoy more introspective, character-driven romances with a bit more substance than most. Richardson (My Lady Nightingale) is a librarian and veteran writer of intelligent, well-received Regencies…
Excerpt:
Coming Soon!